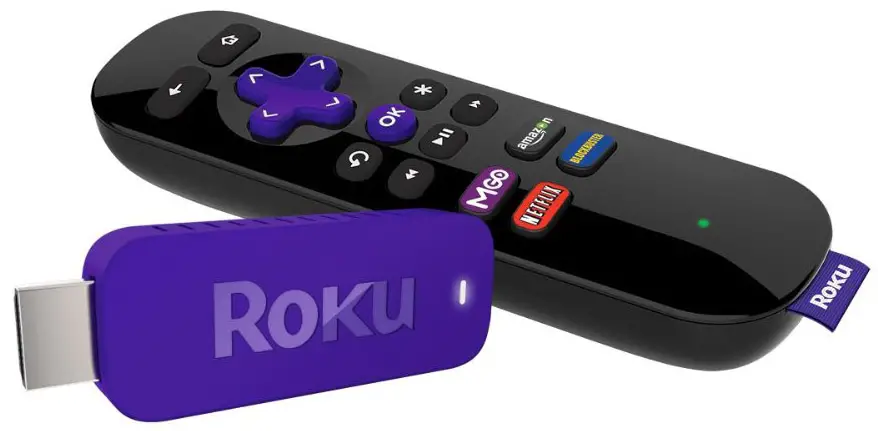 The soon to be released Roku Streaming Stick from Roku is now available to pre-order for $49.99 from Roku, Amazon, Best Buy, and other electronics retailers. The stick inconspicuously plugs into the back of an HDTV and pushes up to 1080p Full HD content (if available from channel) via HDMI. And, the stick supports Dual-band wireless N, allowing connections to your Wi-Fi network without having to run Ethernet cable.
Popular channels on Roku include Amazon Instant Video, HBO Go, Hulu Plus, MLB.TV, Netflix, Showtime Anytime, and VUDU among the 1,000 available options. With the Roku app, you can also cast personal media, Netflix, YouTube and other content from your smartphone or tablet to your TV through the stick.
Intended to give Google's Chomecast a run for its money, the Roku Streaming Stick includes an RF remote control which, for some, may be more convenient to use because you are actually looking at a TV screen rather than a phone while searching for content. Although, the Roku app will also let you control content using a smartphone or tablet. The remote control also includes a headphone jack. The remote control, however, may be in part why the Roku Streaming Stick is $15 more than Chromecast.
The Roku Streaming Stick is expected to start shipping April, 2014.