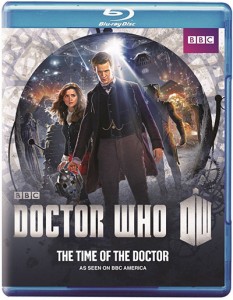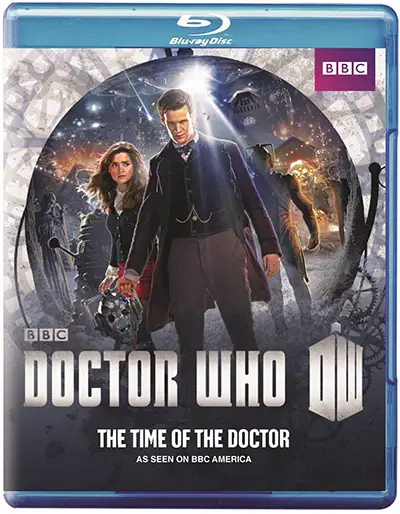 At the top of this week's most popular Blu-ray Disc releases is Oscar-winning film 12 Years a Slave. Directed by Steve McQueen, the film stars Chiwetel Ejiofor, Michael K. Williams, Michael Fassbender, and Oscar-winner Lupita Nyong'o. The single-disc Blu-ray edition of 12 Years a Slave from 20th Century Fox also includes a Digital HD copy via UltraViolet that can be downloaded or streamed online.
Doctor Who: The Time of the Doctor is a single-disc Blu-ray from BBC Home Entertainment that includes behind-the-scenes content, a tribute to actor Matt Smith, and Tales from the TARDIS. The episode, airing on Dec. 25, 2013, is a follow-up to the record breaking Doctor Who 50th Anniversary Special.
Universal Studios has issued several films to new Blu-ray editions that include Digital HD copies via UltraViolet, as well as extra bonus materials. Titles from Universal's library getting released this week on Blu-ray include Harry and the Hendersons (1987) starring John Lithgow, Far and Away (1992) starring Tom Cruise and Nicole Kidman, and Fried Green Tomatoes (1991) starring Kathy Bates and Jessica Tandy.
Somewhere in Time (1980) starring Jane Seymour, Christopher Plummer, and the late Christopher Reeve is also one of the releases from Universal this week, as well as Intolerable Cruelty (2003) starring George Clooney and Catherine Zeta-Jones. Both of those editions also include a Blu-ray Disc with Digital HD via UltraViolet.
And, Seattle Seahawks fans can pick up Super Bowl XXLVIII Champions: Seattle Seahawks from NFL Productions with 180 minutes of content focused on the Seahawks' journey to Super Bowl XLVIII.
Blu-ray Disc releases Mar. 4, 2014
12 Years a Slave

Doctor Who: The Time of the Doctor

Super Bowl XXLVIII Champions: Seattle Seahawks

Venture Bros: Complete Season Five

The Grandmaster

Somewhere in Time (Blu-ray + Digital HD with UltraViolet)

Far and Away (Blu-ray + Digital HD with UltraViolet)

Fried Green Tomatoes (Blu-ray + Digital HD UltraViolet)

Harry and the Hendersons (Blu-ray + Digital HD with UltraViolet)

Intolerable Cruelty (Blu-ray + Digital HD with UltraViolet)

Hairspray

Garden State

The Visitor

Oldboy (+Ultraviolet Digital Copy)

The Last Days on Mars

Nadia Secret of Blue Water: Complete