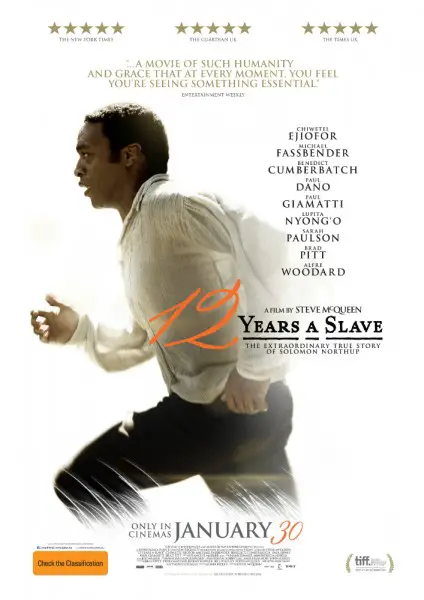 Betting on anything makes it more fun. We used to have intra-office bets on what time the cleaning guy would show up every day. It took Wally about two months to figure out why one person was always ecstatic to see him walk in the door.
That being said, you are betting on the Academy Awards, right? Oscar pools have been a thing for a few years now, and there are plenty of places online to fill out a sheet with your picks. Trust us: Having $5 riding on which movie brings home Best Costume Design is the only sure-fire way to make that five minutes entertaining.
This being a website full of experts on the home theater front, it'd be disingenuous of us to try to handicap the awards ourselves. However, we can tell you what Wynn Las Vegas oddsmaker John Avello is predicting. Remember, should you gamble your mortgage on Bruce Willis winning Best Actor for his role in Arkansas (by the way, that's Bruce Dern and it's Nebraska) that's John Avello you'll wanna send the emails to.
The 86th annual Academy Awards will be broadcast live on Sunday, March 2 at 7 pm ET / 4 pm PT on ABC.
Here are his odds for the big categories:
Best Picture
12 Years a Slave – 2 to 5
American Hustle – 4 to 1
Gravity – 5 to 1
Dallas Buyers Club – 15 to 1
The Wolf of Wall Street – 30 to 1
Captain Phillips – 50 to 1
Philomena – 75 to 1
Arkansas Nebraska – 85 to 1
Her – 150 to 1
Best Actor
Matthew McConaughey – 1 to 2
Chiwetel Ejiofor – 4 to 1
Leonardo DiCaprio – 5 to 1
Bruce Willis Dern – 25 to 1
Christian Bale – 30 to 1
Best Actress
Cate Blanchett – 1 to 5
Sandra Bullock – 10 to 1
Meryl Streep – 14 to 1
Amy Adams – 18 to 1
Judi Dench – 25 to 1
Best Supporting Actor
Jared Leto – 1 to 4
Michael Fassbender – 5 to 1
Barkhad Abdi – 15 to 1
Jonah Hill – 25 to 1
Bradley Cooper – 30 to 1
Best Supporting Actress
Lupita Nyong'o – 4 to 5
Jennifer Lawrence – 8 to 5
June Squibb – 15 to 1
Julia Roberts – 20 to 1
Sally Hawkins – 25 to 1