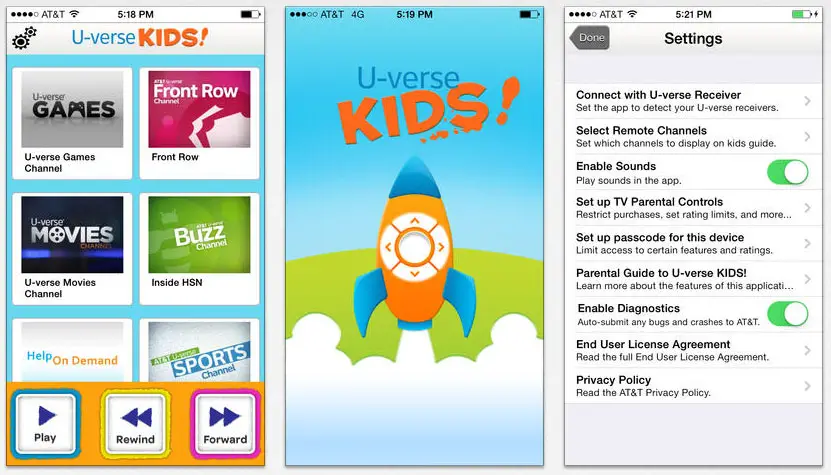 AT&T is promoting their U-verse KIDS! app for Android and iOS-based tablets and smartphones that provides a kid-safe remote control for content on TV. For use on a U-verse WiFi network, the app provides a simplified guide that is kid friendly, with easy-to-read remote control buttons and spoken text to pause, play, rewind, and fast-forward. The app is also customizable, allowing parents to select certain channels and filter programming by ratings. If parental controls aren't set, the app will only display programming TV-14 and below.
"Kids love to grab the remote control and look for their favorite shows. Children can now find what they're looking for in an easy and fun way, and parents have peace of mind with safe channel surfing," said Mel Coker, chief marketing officer, AT&T Home Solutions.
The U-verse KIDS! app for Android devices was last updated Dec. 24, 2013, while the Apple iOS version for iPads, iPhones, and iPod touch devices has been more recently updated on Feb. 13.
Source: AT&T