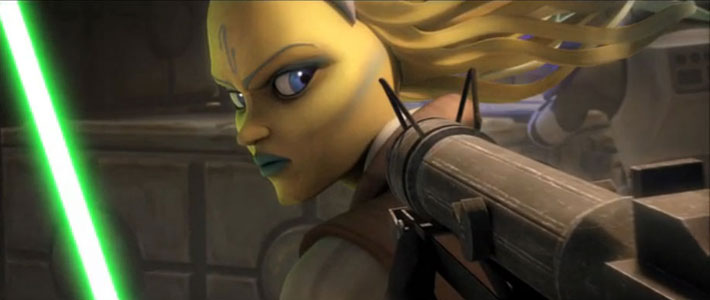 Lucasfilm today announced Star Wars: The Clone Wars will end after five seasons of airing on the Cartoon Network. The company made the news public today stating it was time to explore a "whole new Star Wars series set in a time period previously untouched." So while the TV series will end on Cartoon Network, Star Wars: The Clone Wars will be continued in story arcs that LucasFilm promises to be some of the "most thrilling adventures ever seen."
As part of the announcement, Supervising Director Dave Filoni recalls some of his experiences at Lucasfilm and presents a clip with a bit of a cliffhanger for fans to get excited about.
Star Wars: The Clone Wars started its first season in 2008 and has since aired 111 episodes. The series stars Dee Bradley Baker, James Arnold Taylor, Ashley Eckstein, Matt Lanter and Tom Kane as narrator.
Lucasfilm has also decided to postpone the animated series Star Wars: Detours with Seth Green, Todd Grimes, and Matthew Senreich. The company decided it would not make sense to launch a new animated series prior to the release of Star Wars Episode VII. 'Detours' may, however, may be released at a later date.
Source: StarWars.com