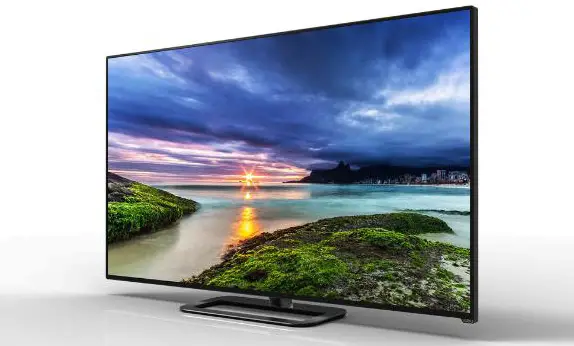 4k 'Ultra HD' TVs will be on display all over CES this year, and Vizio will be right there with other electronics companies pushing the next evolution in high-def. Vizio's new P-Series 4k TV sets have been built with streaming 4k video in mind, using the HEVC H.265 Codec for apps capable of handling 4k content. The P-Series also support HDCP 2.2, allowing playback of protected Ultra HD content.
The Vizio sets feature a V6 Processor made up of a quad-core GPU and dual-core CPU to handle all the 4k video. And, the new line incorporates Full-Array LED backlighting and local dimming technology using 64 Active LED Zones.
Smart TV capabilities of the P-series communicate through 802.11ac dual-band MIMO wireless technology. And, VIZIO Internet Apps also enable second-screen usage on both Android and iOS platforms.
Upscaling 1080p content to 4k is enabled by the Spacial Scaling Engine (SSE) algorithm, which Vizio says comes without "conventional upscale artifacts." For motion smootness, the P-Series uses 960 Clear Action Rate with VM50 engine.
The Vizio TVs will also ship with advanced Wi-Fi Direct Universal Smart Remotes instead of traditional IR remotes that force you to point directly at the TV.
Vizio's P-Series have been manufactured in five different sizes including 50″, 55″, 60″, 65″and 70."
Retail partners and MSRPs are expected to follow announcements of shipping dates, which haven't been announced yet.
We wish we could tell you which booth the P-Series could be viewed at, but it appears that Vizio will only be showing the TVs by appointment at the Wynn Hotel.