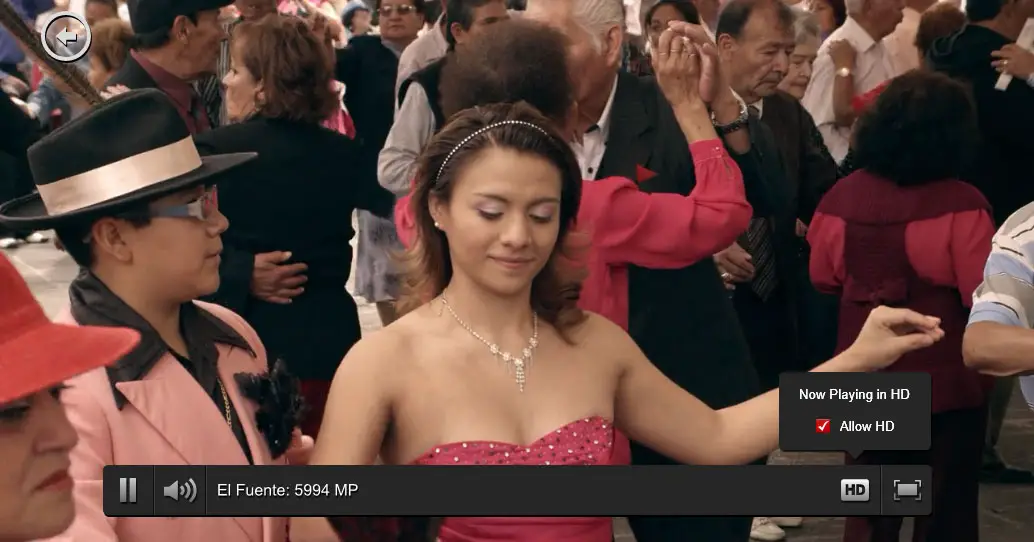 Netflix has uploaded several test videos of the 7-minute video El Fuente featuring documentary-style footage of Mexico. The clip can be viewed in up to six resolutions including  25 MP, 30 MP, 50 MP, 2997 MP, and 5994 MP, as well as an 8-minute 4k clip at 24 frames-per-second. (For those of you who feel like you've seen this video before, Netflix actually uploaded the same clip back in January testing 24 FPS.)
The 4k test video may be a small glimpse of what's to come in 2014, as Netflix CEO Reed Hastings has promised to bring 4k to the streaming service in 2014. And, Hastings claims you'll only need a modest 15 Mbps to watch 4k videos. Since a 1080p Super HD video from Netflix uses about 5-7 Mbps, it would seem feasible that a 4k video would stream successfully at 15Mbps.
4k content (for viewing on Ultra HD TVs), is an upcoming video format that holds roughly 4-times the resolution of the current 1080p HD standard. 4k displays video at 3840 x 2160p, a line resolution twice the of 1920 x 1080p in both width and height. In megapixels, 4k measures 8.3 megapixels vs. 1080p's 2.1 megapixels.
While TV manufacturers have been selling 4k TVs for about a year now on the consumer market, there isn't much 4k content to view on the fairly expensive sets. Since 4k doesn't fit on discs yet (although Sony and Panasonic say they are working on a disc solution), the only native 4k content comes in digital form. Sony has released their FMP-X1 4K Ultra HD Media Player that downloads and houses movies in true 4k, but the player only works with Sony 4k TVs.
You can also view 4k content via YouTube and other online services, but the selections are really limited and usually fall into the documentary genre of films rather than blockbuster movies. Sony has released several titles Mastered in 4k on Blu-ray Disc, but the disc resolution is still 1080p at best.