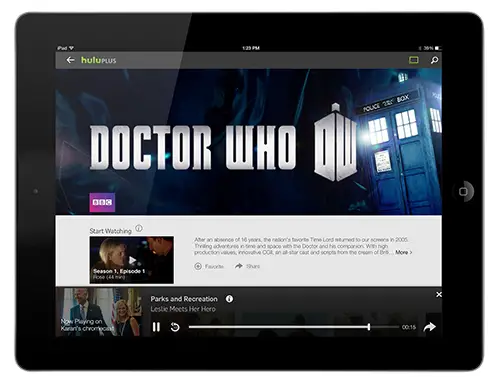 A bit of good news for Hulu Plus subscribers who own a Chromecast dongle, or may be thinking about purchasing one. The latest update to the Hulu Plus app for Android and iOS supports Chromecast, allowing you to use your mobile device as a remote control for video playback on your TV. The app update will let you play, pause, rewind, display captions, scroll through TV shows, or use social apps while you're 'casting' a show to your TV.
Both the Android and iOS platform apps for Hulu Plus were updated on Oct. 2 to support Chromecast. The app update for Apple iPhone is not yet available, but Hulu tells us they're working on it.
Google's Chromecast is an HDMI-based dongle that streams digital media via Wi-Fi or wired Internet connection to your PC or TV. The dongle grabs power from a USB cable that plugs into your TV's Micro-USB port . The device was launched in July and retails for $35.