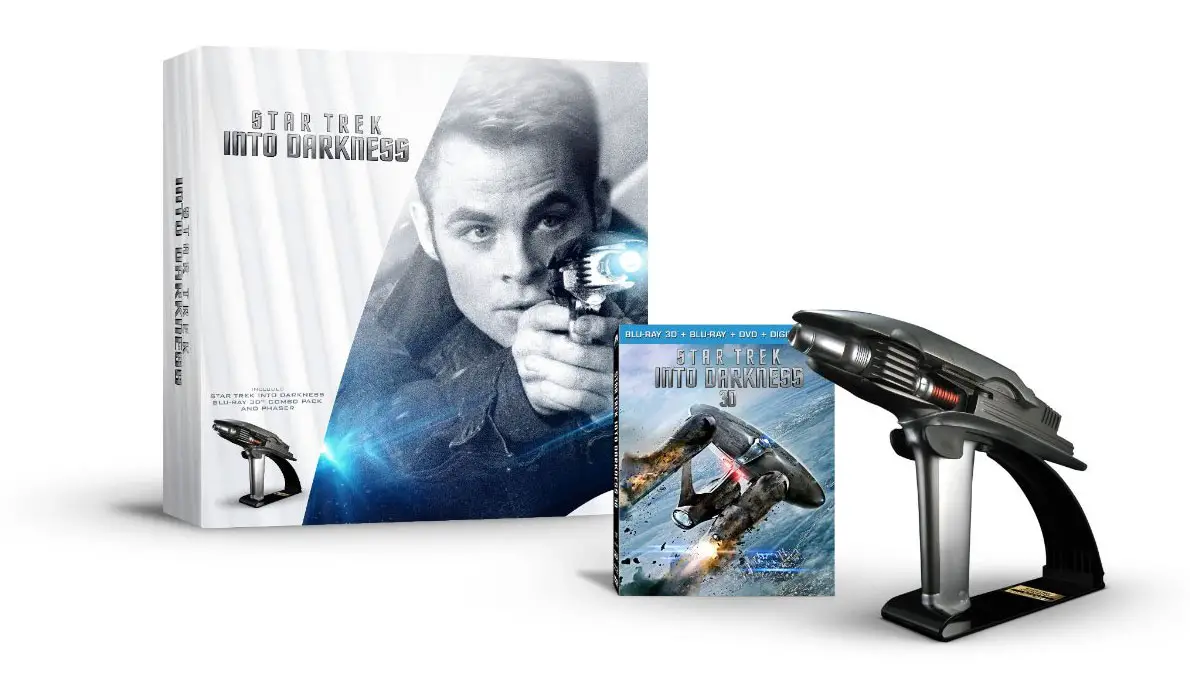 The long-awaited release of Star Trek Into Darkness on Blu-ray has now arrived. Well, not that it's been years. It may just seem longer because digital downloads of the movie went on sale weeks ago. Nevertheless, the J.J. Abrams-directed film is available in several different Blu-ray editions including a 2-disc edition, 3-disc edition with Blu-ray 3D, and a special Starfleet Phaser Limited Edition Gift Set. All Blu-ray editions include a DVD copy, Digital Copy, and UltraViolet code to download from the cloud. The Blu-ray Disc video is coded in 1080p MPEG-4 with audio in English Dolby TrueHD 7.1. For more about 'Into Darkness' extras available in scattered form across different vendors, read "Blu-Ray Havoc! Star Trek Into Darkness Extras You Won't See… And Why."
Other releases this week include Homeland: The Complete Second Season, The Big Bang Theory: The Complete Sixth Season, Madonna: The MDNA Tour, and Criterion Collection's release of The Spy Who Came in from the Cold (1965). And, if you want to check out some vintage horror/sci-fi, The Fly (1958) starring David Hedison, Patricia Owens, and Vincent Price has been released to Blu-ray Disc. The edition from 20th Century Fox Studio Classics includes a DTS-HD Master Audio 4.0 soundtrack, audio commentaries, a biography of Vincent Price, and Fox Movietone News among other extras.
Check out our picks below. Or, jump to Amazon
to see all new Blu-ray Disc releases this week.
New Blu-ray Disc releases Sept. 10, 2013
Star Trek Into Darkness (Blu-ray/DVD/Digital Copy)
Star Trek Into Darkness (Blu-ray 3D/Blu-ray/DVD/Digital Copy)
Star Trek Into Darkness Starfleet Phaser Limited Edition Gift Set
Homeland: The Complete Second Season
The Big Bang Theory: The Complete Sixth Season
Madonna: The MDNA Tour
Supernatural: The Complete Eighth Season
Talented Mr Ripley
The Fly (1958)
The Spy Who Came in from the Cold (Criterion Collection)
Frankenstein's Army
Marathon Man
WWE: Legends of Mid-South Wrestling
Joy Ride
Snake Eyes
Jesus Christ Superstar 2012 Live Arena Tour (Blu-ray/Digital Copy/UltraViolet)