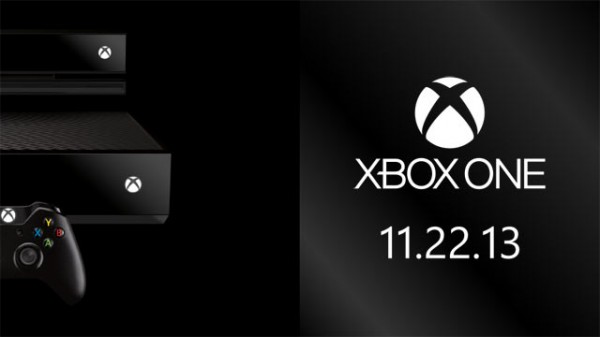 78 days and counting…
The Xbox One ($499) will launch in 13 markets worldwide on November 22. Microsoft made the news official today, and gamers in Australia, Austria, Brazil, Canada, France, Germany, Ireland, Italy, Mexico, New Zealand, Spain, UK, and the USA now have a date they can circle on their calendars, if anyone still uses those things. Many countries had their launch dates pushed back recently, and they'll have to wait until sometime in 2014 for the console's debut.
The 11/22/13 release date means, at least in the US, Sony's PlayStation 4 (launching 11/15) will have a one week head start. November 22 is also the date Microsoft launched the Xbox 360 back in 2005.
With the console now said to be in "full production," there's also news of an upgrade in the Xbox One's specs. The development team has increased the CPU from 1.6GHZ to 1.75GHZ (roughly a 10 percent increase in CPU performance).
Wondering what you'll be able to play on day one? No Xbox 360 games for one (or One), but more than 20 games will be available on launch day, including:
Assassin's Creed IV Black Flag (Ubisoft, Ubisoft)
Battlefield 4 (DICE, Electronic Arts)
Call of Duty: Ghosts (Infinity Ward, Activision)
Crimson Dragon (Grounding/Land Ho!, Microsoft Studios)
Dead Rising 3 (Capcom Vancouver, Microsoft)
FIFA 14 (EA Sports, Electronic Arts)
Fighter Within (AMA Ltd., Ubisoft)
Forza Motorsport 5 (Turn 10 Studios, Microsoft Studios)
Just Dance 2014 (Ubisoft Paris, Ubisoft)
Killer Instinct (Double Helix, Microsoft Studios)
LEGO Marvel Super Heroes (TT Games, Warner Bros. Interactive)
Lococycle (Twisted Pixel, Microsoft Studios)
Madden NFL 25 (EA Sports, Electronic Arts)
NBA 2K14 (Visual Concepts, 2K Sports)
NBA LIVE 14 (EA Sports, Electronic Arts)
Need for Speed: Rivals (Ghost Games, Electronic Arts)
Peggle 2 (Popcap, Electronic Arts)
Powerstar Golf (Zoe Mode, Microsoft Studios)
Ryse: Son of Rome (Crytek, Microsoft Studios)
Skylanders: Swap Force (Vicarious Visions, Activision)
Watch Dogs (Ubisoft Montreal, Ubisoft)
Zoo Tycoon (Frontier Developments Ltd., Microsoft Studios)
Zumba Fitness: World Party (Zoë Mode, Majesco)