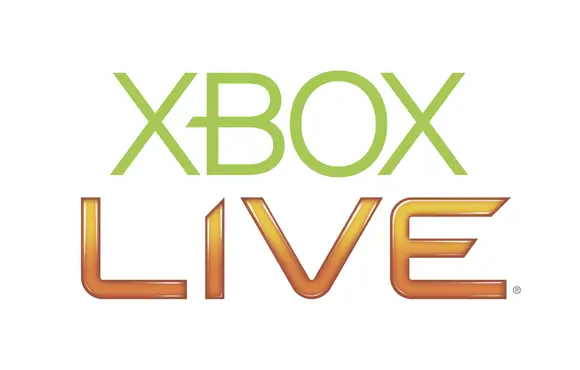 Microsoft has finally abandoned their proprietary currency system in favor of real-world money. With today's Xbox Live update (the whole process takes about five minutes), MS Points have been converted into dollars and cents, or euros, or pesos, or yen—wait, who are we kidding…no one plays the Xbox in Japan.
For example, I had 440 points in my account, and when I went to hypothetically buy Ecco the Dolphin on Xbox Live Arcade, I was greeted with this message:
"The Xbox stores are now priced in your local currency instead of Microsoft Points. Your account and everything sold in the Xbox stores will now use your local currency. We're putting $5.50 in your Microsoft account. For more info, go to www.xbox.com/pointsfaq."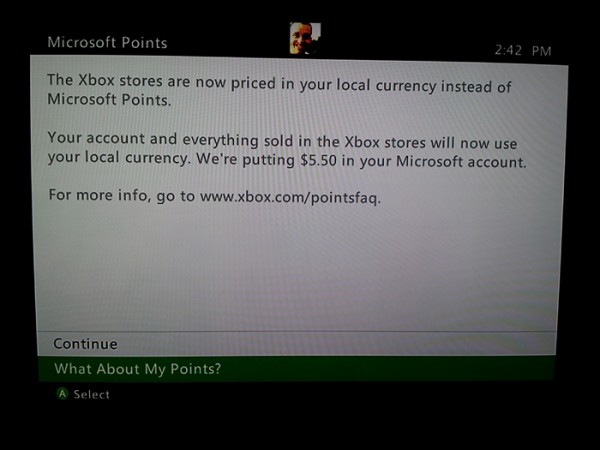 I then chose to continue and received this notification:
"Success! Your account is ready. We've put $5.50 in your Microsoft account. If you have codes and cards for Microsoft Points, you can still redemm them."
But was Microsoft done with me? No sir. I then received an email with even more confirmations and information:
"We have added $5.50 into your Microsoft account, and your Microsoft Points have been retired. This change will make it even easier for you to access your favorite games, movies, apps, and entertainment in Xbox stores and Windows Phone Store using your Windows Phone 8! The currency that we have added to your account today must be used by 6/1/2015. However, gift cards you purchase in the future will not expire. Microsoft Points cards and codes that you redeem starting today must be used within one year from the date that those Microsoft Points are redeemed. Any Microsoft Points that you have received as part of Xbox Live Rewards, promotions, or contests will retain their same expiration dates."
Note the date (6/1/2015) when Microsoft says the currency must be used by. Could this be when they stop supporting the Xbox 360? Only time will tell.