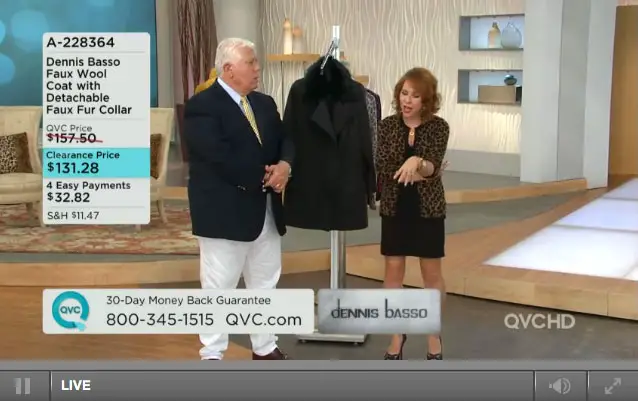 DirecTV has launched QVC Plus on channels 79 and 315, but the new channel from QVC is not offered in HD. This shouldn't come a surprise because DirecTV doesn't offer the parent channel QVC in high-definition either, even though the network does provide a 1080i feed. [Editor's note: QVC provides a 1080i feed of both channels, and QVC can be found in HD on DirecTV 275. However, QVC Plus is not offered by DirecTV in HD.] While shopping on TV may not be your thing, those diamond rings sure do sparkle a bit more in high-def. And to be honest, the 480i feed looks terrible on a big-screen HDTV.
QVC Plus follows an interesting format. From what we can gather the channel is actually a rebroadcast of the QVC programming, only delayed by three hours. However, QVC says future plans for QVC Plus may include unique programming.
QVC Plus also launched with other service providers including MCTV (channel 158), Kuhn Communications (channel 214), Thames Valley Communications (channel 94), and Cincinnati Bell Fioptics (channel 244). Those providers, it would appear, do not offer high-definition broadcasts of the channel either.
However, QVC Plus is scheduled to launch on cable networks Time Warner Cable and Bright House Networks beginning in September. And, it looks like Bright House will be offering the HD broadcasts of the channel in several markets (although we can't yet confirm this).
DirecTV actually announced the launch of the new QVC channel early this week, but we haven't seen the channels appear in the guide until this morning.
QVC Plus is also broadcast on QVC's website QVC.com, where a pop-up window provides a live feed player from which you can choose QVC or QVC Plus.