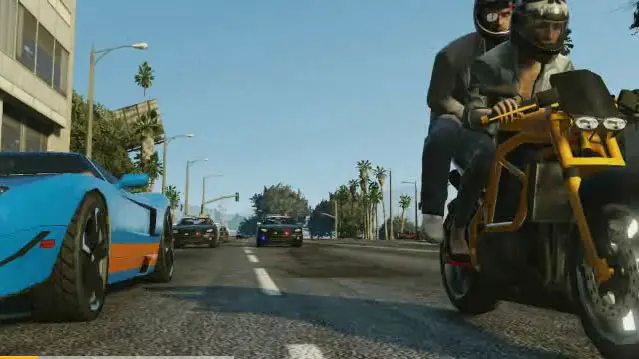 Rockstar Games finally unveiled their online multiplayer mode for Grand Theft Auto 5 — what will surely end up being one of the biggest games of the year. Highlights of the GTA5 MP will be a dynamic ever-evolving persistent online world (which R* has promised to constantly update and add more to), and a race and deathmatch content editor for players to create their own challenges and share them with the community.
The MP will also feature a much closer feel to the single player game as it will have story elements, characters to meet and specific missions to undertake. Rockstar also boasts redesigned mechanics for gameplay (more details to come).
Your character can also play golf and tennis, hang glide, form crews to rob stores or do heists, earn money then buy cars. Once you earn some dough you can customize your character, buy apartments, garages, cars, etc… In GTA5 Online reveal, the narrator tells us "Everything you do will help you progress through the world, introducing you to new characters, missions, rewards, and almost limitless opportunities."
GTA 5 will hit stores on Sept. 17th for Xbox 360 and PS3.
About the Author:
Aaron Treguboff is a writer, gamer, and social media consultant. Some of his favorite new games include Monaco, BioShock Infinite, Last of Us and Hotline Miami. You can also find Aaron at Gameverse and Google+.