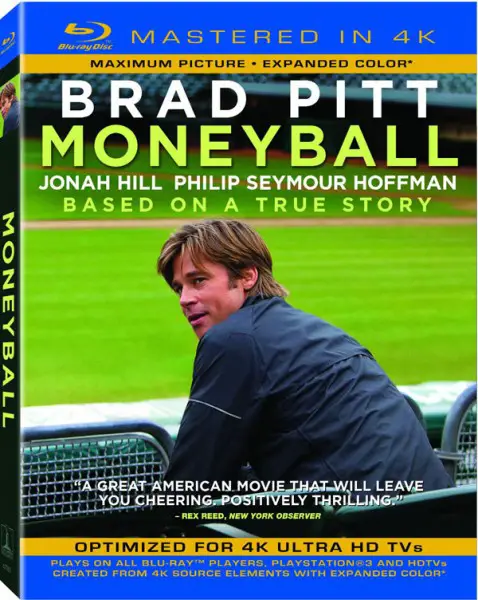 Sony has released several new titles to 4k ["Mastered in 4k"] to Blu-ray Disc, offering four times the amount of video detail (8.3 megapixels) on Ultra HD TVs. The new titles include Godzilla (1998), Men in Black (1997), Moneyball (2011), Pineapple Express (2008), and Spider-Man 2 (2004). The 4k editions also come with UltraViolet copies you can download from the cloud. Sony's "Mastered in 4k" Blu-ray format is playable on Blu-ray Disc decks and the PlayStation 3 — no special 4k player required. Although the high quality format discs were created for 4k Ultra HD TVs, the discs will work with existing 1080p HDTVs.
Sony claims the 4k Blu-ray editions are created from "the highest quality 4K source materials" and take advantage of expanded color when using xvYCC-compatible TVs and Blu-ray players.
4k Ultra HD offers four-times the resolution of the current HD standard of 1080×1920 (2.1 megapixels), measuring at 3840×2160 (8.3 megapixels). The format greatly improves video quality, removing any visible pixels (known as jaggies), and closing the gaps between pixels (referred to as the screen door effect).