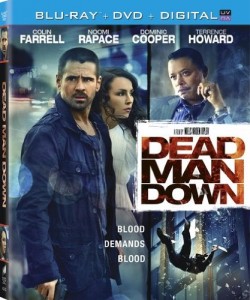 Here's what's new on Blu-ray Disc this week. From Stephenie Meyer (author of the Twilight Saga) and Universal Studios The Host is now available in a two-disc Blu-ray Combo that includes BD, DVD, Digital Copy and UltraViolet license. The latest Colin Farrell film to hit Blu-ray Disc is Dead Man Down from Sony Pictures. The Two-Disc Combo Edition includes Blu-ray, DVD, and UltraViolet copy. Spring Breakers starring James Franco and Selena Gomez gets to released to Blu-ray Disc with UltraViolet copy, only this is one Selena Gomez film that isn't "kid-approved" with its "R" rating. And, Universal Studios has released an assortment of titles under "Best of the Decade" editions. A few of those titles include Spartacus (1960), The Jerk (1979), The Blues Brothers (1980), Casino (1995), and Mamma Mia! (2008).
New Blu-ray Releases July 9, 2013 (Our picks):
The Host
The Legend of Korra – Book One: Air
Spring Breakers
Dead Man Down
Portlandia Season 3
Tyler Perry's Temptation
Admission
Hands Of The Ripper
Street Trash – Special Meltdown Edition
Robot Chicken: Dc Special
Would You Rather
Gattaca
The Life of Oharu (Criterion Collection)
Blood & Sand
Universal Studios "Best of the Decade" Blu-ray Editions:
The Host
Spring Breakers
Dead Man Down
Admission
The Jerk
Liar Liar
Sixteen Candles
Charade 50th Anniversary Edition
The Breakfast Club
Smokey and the Bandit
The Sting
National Lampoon's Animal House
Spartacus
The Blues Brothers
Mamma Mia!
Casino
Knocked Up
Scarface
The Big Lebowski
The Bourne Identity
Advertisement: SHOP for New Blu-ray Disc releases at Amazon.