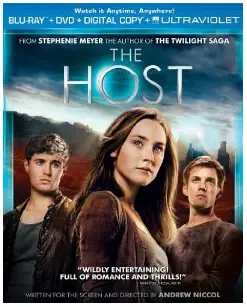 This is a big week for new UltraViolet titles, as Universal Studios is re-releasing a crop of well-known films to "Best of the Decade" Blu-ray Disc editions that include Digital Copies and UltraViolet license codes. Of the new additions are titles such as The Sting (1973), starring Robert Redford and Paul Newman; National Lampoon's Animal House (1978), with John Belushi and Tim Matheson; and the classic Brian De Palma film Scarface (1983), starring Al Pacino and Michelle Pfeiffer.
New films never before available in home media but now available on Blu-ray and UltraViolet include The Host, Spring Breakers, Dead Man Down, and Admission. The UV copies are accessible through Blu-ray Combo Packs that feature the film on disc with UltraViolet access codes, as well as DVD and Digital Copies with some editions.
UltraViolet films can be authenticated using applications such as VUDU or , and watched on TVs, PCs, tablets, phones and other devices supporting UV.
Here's a list of new titles available in UltraViolet format, July 8, 2013:
The Host
Spring Breakers
Dead Man Down
Admission
The Jerk (1979)
Liar Liar (1997)
Sixteen Candles (1984)
Charade 50th Anniversary Edition (1963)
The Breakfast Club (1985)
Smokey and the Bandit (1977)
The Sting (1973)
National Lampoon's Animal House (1978)
Spartacus (1960)
The Blues Brothers (1980)
Mamma Mia! (2008) 
Casino (1995)
Knocked Up (2007)
Scarface (1983)
The Big Lebowski (1998)
The Bourne Identity (2002)