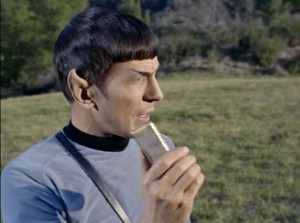 This afternoon, CBS and Netflix announced an extension of their multiyear SVOD licensing agreement for streaming select programming. The deal includes the addition of CBS-broadcast titles such as "L.A. Complex," "4400," and "CSI: NY" (of which eight seasons are already available to watch from the Netflix library). Titles such as "Flashpoint," "Jericho," "Medium," and "Twin Peaks" were included and extended by the agreement, as well as the franchise "Star Trek" television series. 
"Netflix is a key programming partner that is additive to our overall business," said Scott Koondel, Chief Corporate Content Licensing Officer for CBS Corporation.
Ted Sarandos, Chief Content Officer for Netflix said, "we look forward to adding even more high-profile titles from CBS in the near future."
Terms of the deal between CBS and Netflix were not disclosed.