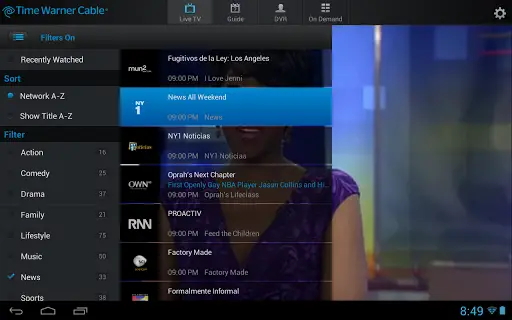 In the coming months, Microsoft will launch an app for the Xbox 360 that let's subscribers watch up to 300 live television channels through the Xbox 360. TWC subscribers also need to be Xbox Live Gold members, but the TWC TV app will be free to download from the Live Marketplace. It's worth noting channel selections via the app may vary according to market.
"TWC TV is a significant addition to Xbox 360, bringing our customers their favorite entertainment in one place—enhanced TV experience, games, movies, music, sports and entertainment apps," said Blair Westlake, corporate VP, Media & Entertainment Group at Microsoft.
With Microsoft's focus on the upcoming Xbox One being more home entertainment focused, you can bet the app will be Xbox One compatible upon release or shortly thereafter.
The TWC TV app from Time Warner Cable has already launched for PCs, Roku, Apple iOS and Android devices.
Source: Time Warner Cable