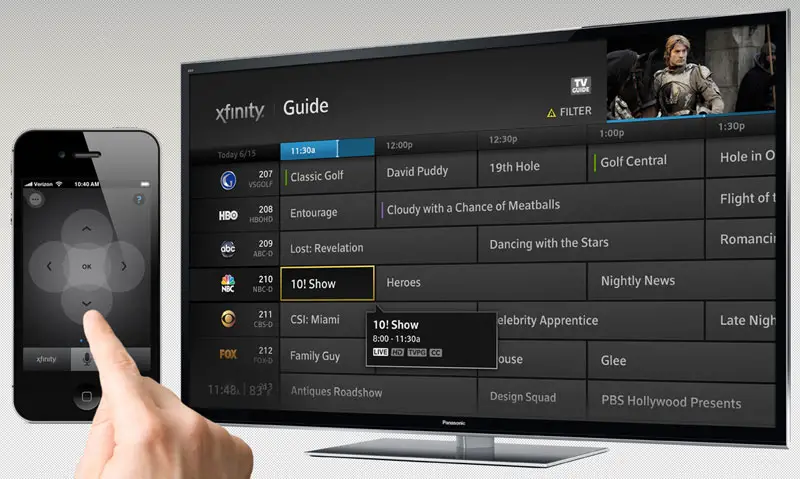 Following the reveal of the next-gen X2 platform last week, Comcast announced today the launch of the Xfinity X1 Platform in the greater Baltimore area. The X1 Platform utilizes Comcast cloud servers and IP technology to integrate social media, apps, web and TV into one software experience for customers. Got a TV set in every room? With X1, up to four shows can be recorded at once while watching DVR recordings from any set in your home. Apple iOS device users can also download the X1 Remote App to control their TVs using voice commands and gestures to search or scroll through libraries and channels.
"X1 transforms our video product from a hardware experience to a software experience, allowing us to deliver new features and functionality to our customers faster than ever before," said Tom Coughlin, regional senior vice president for Comcast.
Comcast's X1 Platform is now available in 13 markets. The company says the service will be available in all markets by the end of the year.