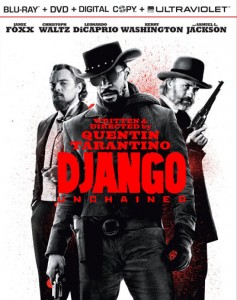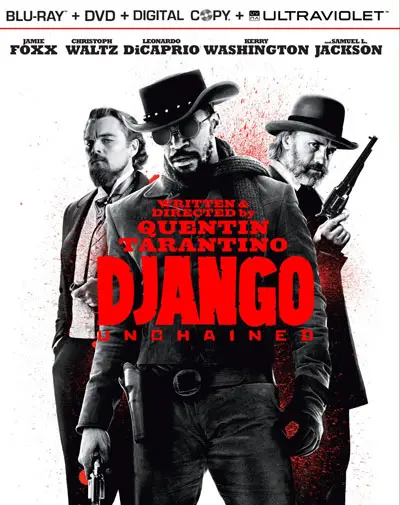 What's new on Blu-ray, Digital, and UltraViolet this week? At the top of the most popular titles is Quentin Tarantino's Oscar-winning film Django Unchained. Previously released in digital format, Django Unchained is now available on Blu-ray Disc in a Two-Disc Combo Pack with Blu-ray, DVD, Digital, and UltraViolet Copy to download from the cloud. Extras include several featurettes such as "Reimagining the Spaghetti Western: The Horses & Stunts of Django Unchained" and "20 Years In The Making: The Tarantino XX Blu-ray Collection."
Also on Blu-ray Disc this week the cult classic film Repo Man has been released by Criterion Collection. The new high-definition restoration includes audio commentary, interviews, deleted scenes, trailers, and booklet with essay by critic Sam McPheeters.
Other new titles include A Monster In Paris (available in 3D Blu-ray), WWE: For All Mankind- The Life and Career of Mick Foley, and Disneynature: Wings of Life.
New on Blu-ray Disc, Digital Copy, and UltraViolet, April 16, 2013
WWE: For All Mankind- The Life and Career of Mick Foley
Django Unchained (Blu-ray/Digital Copy/UltraViolet)
WWE: For All Mankind- The Life and Career of Mick Foley (Mr. Socko Sock Puppet) (Limited Edition)
Repo Man (Criterion Collection)
A Monster In Paris (Blu-Ray/3D Blu-Ray/DVD/Digital Copy)
Disneynature: Wings of Life
Iron Man: Rise of Technovore
Dragon
A Haunting in Connecticut 2: Ghosts of Georgia (Blu-ray/UltraViolet)
Jackie Chan: Police Story / Police Story II