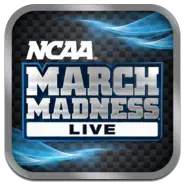 Want to stream the men's NCAA Final Four basketball game between Louisville and Michigan? If you're away from your TV and want to watch the game on your tablet or smartphone, simply download the NCAA March Madness Live app. The app is available for Apple iPads, iPhones and iTouch devices with Apple iOS 5.0 or later, as well as for devices using Android 2.2 or later. The Apple iOS app is available on iTunes (42MB download), and the Android version is available on Google Play (14MB download).
A nice feature of the newly designed version of the app (3.0 for iOS/2.0.0 for Android) is that it now supports horizontal and vertical views on your device. The app also lets you follow scores, view your bracket, track social activity, and listen to live radio broadcasts of games.
Another alternative to watching the game on TV is on your PC or Mac. Just visit the NCAA March Madness live webpage. You'll be directed to log-in using your TV service provider username and password. You may also have to install the correct software into your browser.
Tonight's game from the Georgia Dome in Atlanta starts at 9:23 p.m. ET, on CBS.
CORRECTION: Apologies for the misprint of Syracuse vs. Michigan which occurred on April 6.