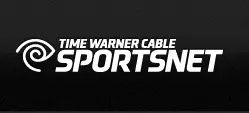 This coming Sunday, Mar. 3 Time Warner Cable SportsNet will broadcast the LA Galaxy's opening match against Chicago Fire from The Home Depot Center in Los Angeles. The soccer match will be the first of 22 games slated to broadcast on TWC SportsNet, and will start at 2 p.m. PST. The channel will also televise the Galaxy's MLS Cup ring presentation right before the game, starting at 1:30 p.m. PST.
Time Warner Cable SportsNet can be found on AT&T U-verse, Bright House Networks, Catalina Broadband, Champion Broadband, Charter, Cox Communications, DIRECTV, Hawaiian Telcom, Time Warner Cable and Verizon FiOS TV.
Time Warner Cable SportsNet broadcasts in 480i (SDTV) and 1080i (HDTV) where available.