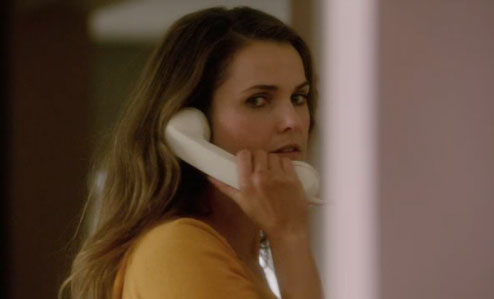 Nothing to do tonight but watch the tube? FX original series The Americans will premiere at 10 PM ET/PT. The new show revolves around the lives of two KGB spies based in Washington D.C. while Ronald Reagan is president. The spies, who are married under arrangement, have two children who live amidst escalating Cold War fears. To add to the drama, an FBI agent specializing in KGB spies posing as Americans just happens to move next door to the family. Matthew Rhys, Keri Russell, and Noah Emmerich star in the new series created and written by former CIA officer Joe Weisberg.
Other FX original series include American Horror Story, Anger Management, Damages, Rescue Me, Justified, and Sons of Anarchy.
FX is carried by DirecTV (Ch. 248 HD), Dish Network (Ch. 136 HD), AT&T (Ch. 1129 HD), Verizon FiOS (Ch. 553 HD), and most cable TV providers (check your local listings.)
FX broadcasts in HD (both 720p and 1080i), and SD 480i (SDTV/16:9 letterbox). The company was launched in 1994 is owned by Fox Entertainment Group.