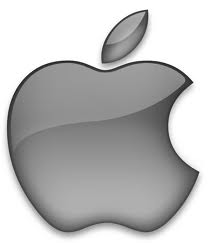 Apple Computer announced that they will begin to offer the popular full-sized iPad tablet in a 128 GB storage configuration.  The  fourth-generation device will be virtually the same as the current full-sized iPad (9.7″ Retina Display, A6X processor, HD FaceTime enabled, Lightning port accessible and pre-loaded with iOS 6.1 and Apple's standard set of apps, black or white style exterior).
Tech gurus are considering this to be a part of Apple's attempt to hone in on business customers by offering them a more robust device than the current 64GB iPad model.  Business apps and files tend to be larger and take up more space than Temple Run or Angry Birds, but this may also make Apple's pioneering tablet even more attractive to gamers who are also experiencing app bloat.
It's no secret that game developers have been focusing quite a bit of attention on tablet gaming.  With Retina-ready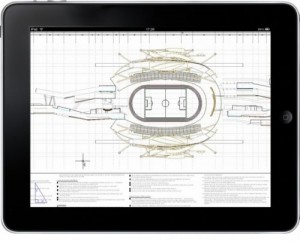 artwork, more intense gameplay and elaborate scenarios, the tablet games are nearly on par with the best that traditional console systems offer… and not every gamer wants to have to store an app in the cloud as other games over 1 GB begin to take up precious onboard storage space.  More often than not, they want them at the ready to play at a moment's notice (where Wi-Fi or mobile service may not be available), and also be able to have their player, leaderboard, trophy and other information crucial to the competitive spirit of most videogames available to them rather than deleted once they are removed from the device.
There's no doubt that Apple is also doing this to target Microsoft's Surface Pro tablet and other large tablets with ample storage capacity (though Apple will probably never commit to removable storage for the iPad).  This is also being seen by business analysts as further indication that laptop computing, much like desktop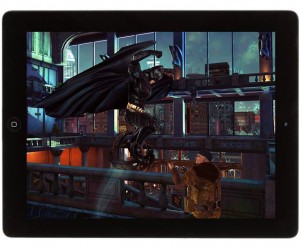 computing, will one day be limited to a certain core of users (IT professionals perhaps) as general and business consumers alike embrace the portability and convenience of touchscreen tablets.  Ironically, the move by Apple and other tablet makers to grow storage space will lead to even bigger apps… and thus begin a quest for more flash storage capacity in tomorrow's devices.  A fine example of the snake eating its own tail and the artificial lifecycle for tech products.
Apple's FatPad goes on sale as of February 5th, starting at $799 for WiFi-only and $929 for the WiFi + Cellular model.  It's suggested that folks not look like complete dorks by starting a lineup in front of their local Apple Store, as this is a minor tweak and release for all by the most ardent Apple fans.