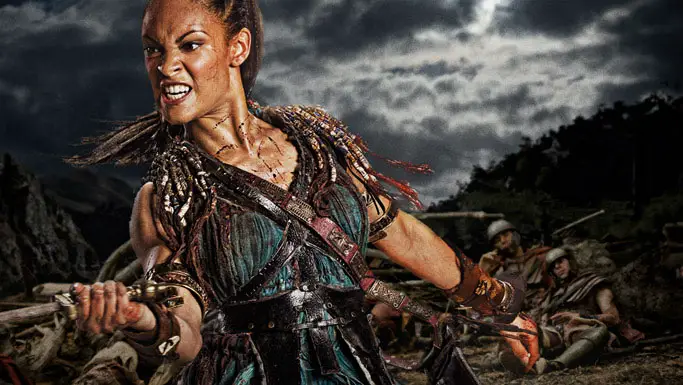 The Starz Original Series Spartacus: War of the Damned premieres this Friday night, Jan. 25 at 9:00 PM. In the epic third and final season of the series, Spartacus, Crixus, Gannicus and Agron lead the slave rebellion to war with Rome. Liam McIntyre returns as Spartacus, who replaced the late Andy Whitfield (Spartacus: Vengeance). Whitfield starred in the series' first season, but passed away in 2011 after being diagnosed with non-Hodgkin lymphoma. In the first episode of Season 3, titled "Enemies of Rome," we also see the return of Manu Bennett as Crixus, Cynthia Addai-Robinson as Naevia, and Dustin Clare as Gannicus.
Starz has been broadcasting episodes of Spartacus: Vengeance on Fridays to lead up to the premiere. Check out the schedule below for scheduled episode dates.
'Spartacus: War of the Damned' Season 3 Schedule
Episode 301 (Premiere) – Jan. 25
Episode 302 – Feb. 1
Episode 303 – Feb. 8
Episode 304 – Feb. 22
Episode 305 – Mar. 1
Episode 306 – Mar. 8
Episode 307 – Mar. 15
Episode 308 – Mar. 22
Episode 309 – Apr. 5
Episode 310 – Apr. 12
Spartacus: War of the Damned is rated Mature for Sex and Nudity, Violence and Gore, Profanity, Alcohol/Drugs/Smoking, and Frightening/Intense Scenes.