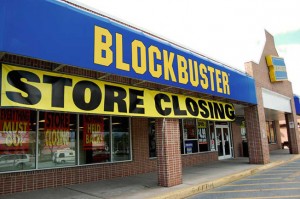 Dish Networks will be closing 300 Blockbuster video stores in an effort to further thin out the once powerful brand, and is advancing its plans to move Blockbuster's headquarters from Dallas, Texas to Meridian, Colorado where Dish's current operations are based.  The closures, linked to expiring lease or underperforming stores (like that one in South Park, Colorado, I suppose), all point to Dish's plans to broaden its online home theater and mobile experience under the Blockbuster banner.
With the closure of stores, comes the ripple effect of unemployment as about 3,000 store employees hit the streets looking for work.  However, the move of the Blockbuster headquarters is expected to create 150 management jobs… See how that works? Everything's fine. Viva Capitalism. After having spent $320 million on Blockbuster (while they were in bankruptcy), Dish understands that the old brick and mortar business is on the wane as consumption of entertainment continues to move towards the convenience of streaming content directly to an HDTV or video device such as a Blu-ray player or gaming system.  Yes, as many of us now know, you don't have to schlep your way to your local Blockbuster to find that copy of Turner & Hooch any longer.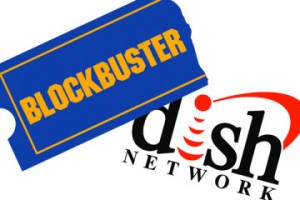 Realizing that the impact streaming is having on old video distribution business models, and seeing that their own subscriber base has been dipping of late, Dish, the second-largest satellite media provider in the U.S., has made plans to expand into other areas of media distribution with increased focus on broadening the brands via streaming and DVD distribution a la Netflix.  While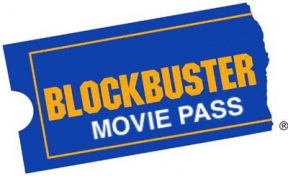 Dish is pinning their hopes on Blockbuster Movie Pass to perhaps achieve the subscriber numbers Netflix has, they are also keen on mobile.  Delivery of content to mobile devices is very high on Dish's to-do list with a recent attempt to purchase Clearwire broadband services before the Sprint Nextel Corporation could get their hands on it.  The purchase of Clearwire would be an enormous boost to Dish's plans to deliver content to smartphones, tablets and other screens that people have their eyes on.
What does this mean to the public who might have a local Blockbuster closing down?  Cheap discs, people… If the closure of Hollywood Video stores and other brick and mortar video stores was any indication, you can get your hands on used and possibly new DVD and Blu-ray discs at greatly reduced, fire-sale prices as each Blockbuster location winds down their business and shutters the windows.
About the Author:
Christian Hokenson enjoys knife throwing, growing exotic mosses, and that warm spot where the sun shines through the box. You can also find Christian on Google+.