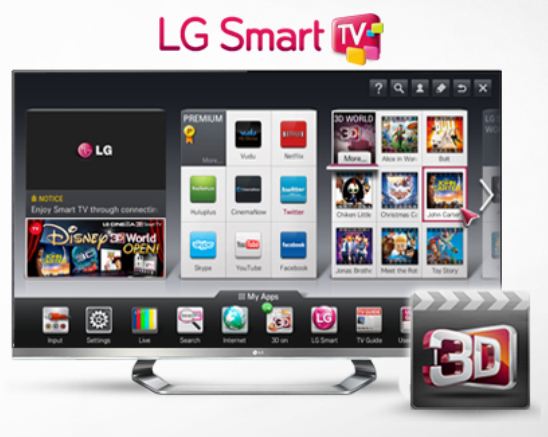 FiOS TV customers may not need their set-top box as much, as LG and Verizon have teamed up to offer 75 channels via the premium LG Smart TV App. Channels viewable through the app include popular networks such as HBO, Food Network, NFL Network, TBS, and VH1. The app also works with FiOS' "Flex View" on-demand service offering over 25,000 movies and TV shows. Verizon customers need to have both FiOS TV and internet service to use the app, which can be found Smart World section on LG's Smart TV interface.
"The expansive selection of channels from FiOS TV and on-demand content from Verizon's Flex View library [gives] consumers of all ages a virtually limitless amount of entertainment on TVs, Blu-ray players, PCs, even tablets and phones," said Samuel Chang, vice president, Smart TV and Innovation, LG Electronics USA, Inc.
The premium Verizon FiOS application is available on all 2012 LG Smart TV series (LM9600, LM8600, LM7600, LM6700, LM6200, LS5700, PM9700, PM6700 and PM4700).
Don't have an LG HDTV? The app is also available for the BP620 LG internet-connected Blu-ray Disc player.