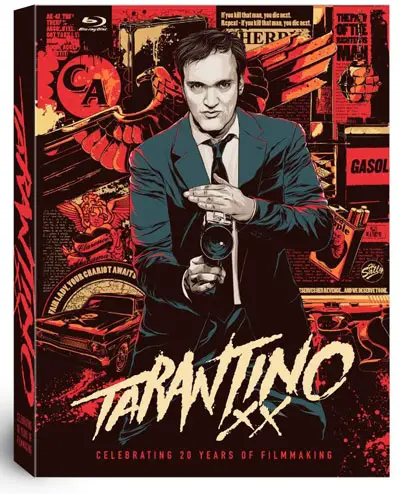 What's new on Blu-ray and UltraViolet this week? At the top of the most popular titles is The Expendables 2 starring Sylvester Stallone, Jason Statham, Jet Li and more of your favorite action heroes. The Blu-ray Disc comes with Digital and UltraViolet copies of the film, along with deleted scenes, gag reel, several featurettes and other extras. Game of Thrones: The Complete First Season hits shelves on Blu-ray Disc and DVD. The Blu-ray Collector's Edition includes DVD and Digital Copies along with plenty of extras and Blu-ray exclusives packed into an 8-disc set with great looking packaging.
Lionsgate/Miramax have released an 8-film Quentin Tarantino collection that includes Pulp Fiction, Inglourious Basterds, Reservoir Dogs, Kill Bill Vol. 1, Kill Bill Vol. 2, Jackie Brown, Death Proof and True Romance. The boxed set also includes 5 hours of never-before-seen special features including "Critics Corner," "20 Years of Filmmaking," and "Jackie Brown Q&A: A Film Independent at LACMA Event." And, Criterion Collection has released
Heaven's Gate on Blu-ray Disc. The newly restored transfer of director Michael Cimino's cut of the film also includes extras such as interviews, commentaries, and booklet. Check out our picks below or view all new Blu-ray Disc releases
at Amazon.com.
New Blu-ray Disc & UltraViolet releases Nov. 20, 2012
The Expendables 2 [Blu-ray + Digital Copy + UltraViolet]
Tarantino XX 8-Film Collection
Heaven's Gate (Criterion Collection)
Game of Thrones: The Complete First Season
Ancient Aliens: Season Four
Ken Burns: The Dust Bowl
Santa Paws 2: The Santa Pups
Amazing Nature 3D
Attitude Era
Cinderella II: Dreams Come True & Cinderella III: A Twist In Time