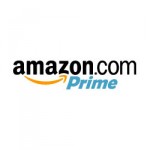 Amazon.com announced plans to publicly test a monthly pay option for its Amazon Prime services for customers that have avoided Prime due to the annual fee.  While it remains to be seen how this development will affect current monthly pay subscription services such as Netflix and Hulu, it seems to be the kind of bold strategic move that will definitely put other video-on-demand (VOD) streaming services on notice.
Amazon introduced their Prime services for customers that wanted faster, discounted shipping in 2005, then later expanded the service beyond mere shipping once they began to get in the media distribution game.  Full streaming service arrived in 2011 for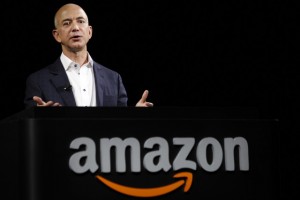 Prime members (having already been tested since 2006), essentially offering the kind of movies and TV shows that could be found on either Netflix or Hulu.  Amazon attempted to break away from the pack by initiating strategic moves on exclusive offerings, similar to the business strategies of their competitors, and made a big splash this year by entering into a deal with EPIX, giving them access to movies and shows from MGM, Paramount and Lionsgate.
With Wall Street constant dogging Netflix, Carl Icahn attempting to undermine Reed Hastings, and Hulu always seeming likean also-ran in the race for streaming subscribers, Amazon and Jeff Bezos may actually achieve their goal of gaining the edge and becoming the dominate subscription service for media content delivered directly to the home or via their proprietary, and quite popular, mobile device.
Amazon's Kindle device is the cornerstone of their attempt to rival companies beyond Hulu and Netflix, seeing dominance over Apple as an even bigger prize in the expanding market of content delivery for virtually any situation, in any location, at any time.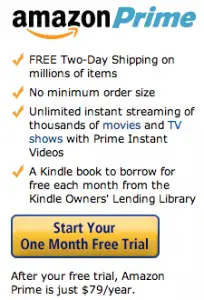 Kindle users have access to Prime for services ranging from VOD to a lending library of books, and with a new monthly subscription to Prime services, the Kindle will quite possibly become an even more attractive mobile tablet for on-the -go media consumption.  Amazon now seems particularly poised, more than Samsung, LG or Sony, to have their device directly compete with Apple's iPad/iPad Mini and Apple TV.
Amazon has charged $79 per year for Prime, and the new monthly service will be offered at $7.99 per-month; however, if you do the math (quickly… do the math), you'll see that $79/year is $17 less than 12 months of the per month rate.  Still, it's much easier to opt in an out of a monthly service, and the convenience of cancellation at any time may be attractive to some rather than having to shell out $79 up front for the service.  Amazon is making this all the more attractive by giving customers access to the full movie and TV library along with free two-day shipping on all items sold through Amazon.com and the ability to access one free book from their rental library per month.  If subscribers react well to the new monthly option, Amazon is certain to go beyond the test phase, but let's face it… the ripples on this one will already be felt in Los Gatos and Cupertino.