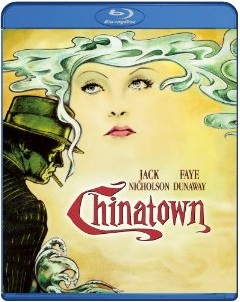 Considered a classic film in all circles, Roman Polanski's Chinatown is indeed well written, well acted, and well directed.  What's more, now on Blu-ray, it looks pretty darn good for a 1974 picture. Having said that, I must admit this was my first time seeing it (here comes the shame), and its leisurely pace left me a little less than enthralled.  If you're a fan of the film, it's a must-own.  If you've never seen it and your senses have been dulled by years of fast action, big explosions, and rapid fire dialogue, your appreciation for Chinatown may be slightly watered down.
Set in Los Angeles in 1937, this film noir is Jack Nicholson's vehicle from start to finish.  He's in every scene as intrepid private investigator JJ "Jake" Gittes, a man hired by a woman to see whether her husband is cheating on her.  Soon after accepting the case, Gittes is nose-deep in a river of corruption and murder.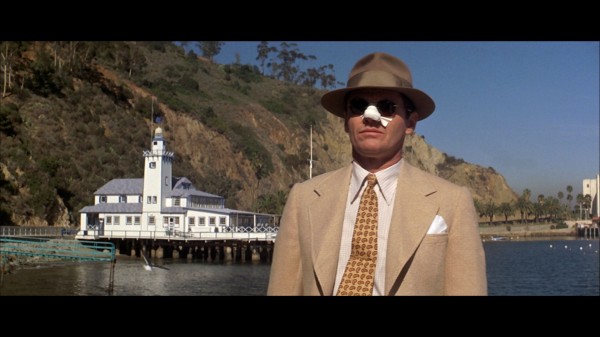 While that sounds compelling on the surface – and it is eventually – the story centers on the fight for fresh water in L.A.; historically accurate, yes, but not immediately riveting as a theme.  Robert Towne's Oscar-winning screenplay takes its time revealing its layers of sinister complexity, but when it gets going, you're certainly invested in the film's stars, Nicholson and Faye Dunaway as the secretive and scorned Evelyn Mulwray.
One scene does not seem to stand the test of time, though.  It's toward the end and involves five, yes five face slaps with Nicholson barking out "I want the truth!" Wait, I thought he couldn't handle the truth?
Unfortunately, as is the case with many older films, I can see why Chinatown is considered a classic, but I can also see why other first time viewers might not see it as such.  I enjoyed its authentic atmosphere, mature themes, and escalating tension, but I can't say it cracks my top 50 list (it's ranked #21 on AFI's Top 100).  I'll revisit it in a couple of years, and in the meantime I'll enjoy seeing its stylish case and slip cover on my shelf, knowing I own an American classic.
Movie score: 7.5 out of 10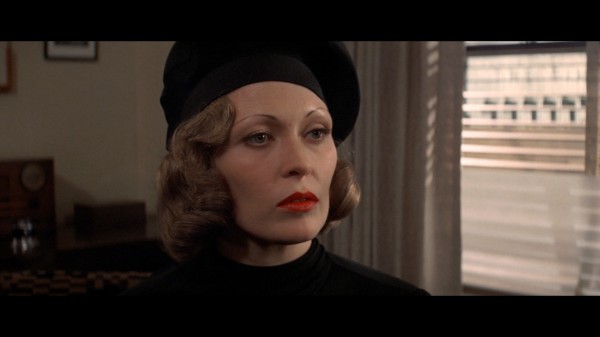 Video
When you factor in the age of the film, it looks great.  The 1080p/AVC MPEG-4 transfer shows off some rich skin tones, shiny classic cars from the 1930s, and Joan Crawford's red lipstick.  Every frame isn't crystal clear, but when the understated office settings give way to the vast desserts and orange groves, you can really appreciate the cinematography.  There is one scene – when Gittes finds the body of Ida Sessions – where the lighting flickers, but it appears that may have been due to the unique lighting methods used during the film, a nugget I gleaned from the "Chinatown: An Appreciation" featurette.
Video score: 7.0 out of 10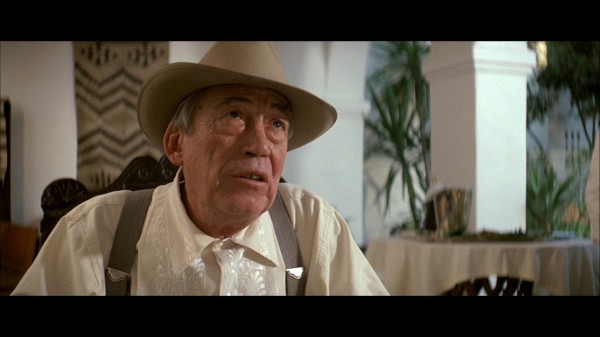 Audio
Chinatown is a dialogue-driven film, so not a lot is expected of the 5.1 Dolby TrueHD soundtrack, but it does its job admirably, providing clear conversations and solid bursts of noise when gunshots or water splashes demand it.  The surround speakers get used sparingly, and it's usually for background noise like birds chirping.
Audio score: 6.5 out of 10
Extras, Packaging and Menus
Chinatown comes packaged in a standard Blu-ray case inside a cardboard slip cover, with both featuring the eye-catching art from the original theatrical poster.  You also get a nice little 8-page color booklet, with information and photos of the film.  Most of the special features are in SD and imported from the 2009 "Centennial Collecxtion" release on DVD, but they are plentiful and they really go in depth; certainly none more so than the 78-minute film "Water and Power" which details the history of how water came to Los Angeles.  It's way more than I would care to know about the subject, but I can appreciate its value being on the disc.  There's more than an hour of features looking back at the film and its impact, along with a new commentary with screenwriter David Towne and Chinatown fan David Fincher, no slouch behind the camera in his own right.  And hey, somehow they have the original trailer in HD, too.  Nice.
Extras score: 7.5 out of 10
Summary
I'm well aware of the reputation of Chinatown has and its vaunted place in the pantheon of cinema, so that makes it tough to do anything but smother it in praise.  Had I seen it in the 1970s, perhaps I would've been blown away, but viewed today, to me it simply holds up as a good movie given a good treatment on Blu-ray.  And there's certainly nothing wrong with that.
Overall score: 7.5 out of 10