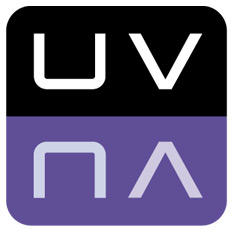 At CES, the Digital Entertainment Content Ecosystem (DECE) announced plans to release "hundreds" of titles to the UltraViolet format in 2012. The collective studios, including Sony Pictures, Universal and Warner Bros. and now Paramount, plan to include UltraViolet copies on upcoming Blu-ray Disc & DVD releases as well as electronic sell through. New theatrical release titles include Moneyball, J. Edgar, Happy Feet 2, Tower Heist and Hop. UltraViolet will go back to the catalogs to release movie and TV titles such as The Town and One Tree Hill Season 9. DECE noted that 750,000 households have now registered with UltraViolet, based on the first 19 titles released.
Upcoming UltraViolet titles announced for 2012:
Movies
Happy Feet 2
Hop
J. Edgar
Moneyball
Paranormal Activity 3
The Smurfs
The Town
Tower Heist

TV Shows
Chuck Season 5
One Tree Hill Season 9
The Big Bang Theory, Seasons 1 and 2
UK 2012 releases
Crazy Stupid Love
Dolphin Tale
Midnight in Paris

Use the following link for an ongoing list of UltraViolet titles.