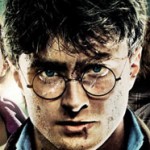 If you're waiting on purchasing any Harry Potter DVDs or Blu-ray Discs, or hoping there will be a post-holiday clearance, you might think twice about holding out. Warner Bros. will apparently stop shipping Harry Potter discs to stores by the end of the year. According to The Hollywood Reporter, the studio/distributer is hoping the imposed deadlines will increase sales.
There are countless numbers of DVD and Blu-ray Disc editions available from the Harry Potter franchise, including limited edition gift sets, special editions, and Blu-ray/DVD/Digital Copy combos. Warner Bros. says the stop ship date will also include copies of the upcoming finale film Harry Potter and the Deathly Hallows Part 2 which hits stores on Nov. 11 — allowing less two months time to purchase the film on disc.
Warner Bros. is following suit with Disney who often gives movie releases a shelf life and then re-releases the titles at a later time.