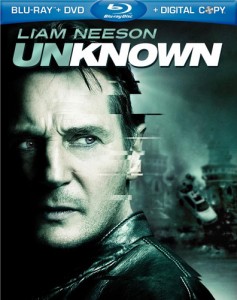 Our Blu-ray Disc picks for the week start with the Matt Damon/Emily Blunt thriller "The Adjustment Bureau" that comes packaged with a standard-def DVD and digital copy for your laptop or mobile device. Another suggestion is "Unknown" starring Liam Neeson and January Jones which also comes with a DVD and digital copy. From '05, "The Island" is a nice looking film which reads essentially like a remake of George Lucas' "THX 1138" but nevertheless entertaining. Finally, from The Criterion-distributed library the black and white film from 1955 "Kiss Me Deadly" directed by Robert Aldrich.
The Adjustment Bureau (Blu-ray/DVD Combo + Digital Copy)
Unknown (Blu-ray/DVD Combo + Digital Copy) or (Single-Disc)
Diary of a Wimpy Kid: Rodrick Rules (Blu-ray/DVD Combo + Digital Copy)
The Eagle
The Island
Kiss Me Deadly: The Criterion Collection
Cedar Rapids
Louie: Season One (DVD/Blu-ray Combo in Blu-ray Packaging)
The Medallion
Here's a link to all Blu-ray Disc releases for the week of June 21, 2011.