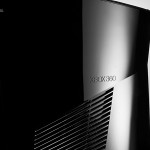 Microsoft will replace some 250GB Xbox 360 units with new 360 S consoles, that according to a tweet from an Xbox support member who confirms 250GB Xbox 360 replacements at no charge for affected owners. Kotaku reported on the new disc format issue yesterday and has been providing any updates from Microsoft.
Apparently a firmware update for the 360 was not allowing retail gaming discs to be played on the system. Although the number of affected 360 owners seems to be minimal, Microsoft says they are "proactively reaching out to customers that may be impacted to replace their console."
If you think your 360 may have been affected, you might see a 'disc unreadable' or 'disc unsupported' error appear on the screen. If so, contact Microsoft to report the trouble and you might get a replacement.
UPDATE: It has been revealed the the problem is with an older update and not the 360 update in public beta testing. Here's the Kotaku article.