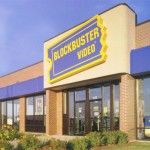 Dish Network, who recently purchased bankrupt movie rental chain Blockbuster, will keep about 600 of the remaining 1,726 stores — that according to the Dallas Morning News. That means Dish plans to continue operating the stores, at least for a while, and will most likely push their own satellite TV products using the store fronts.
But the Dish acquisition of Blockbuster does come with some bad news (if keeping 600 stores open is good news).
Ohio news channel WBNS-10TV reports that Blockbuster gift cards are no longer valid to use. That means anyone who has been holding a value on their card will never see it again — at least in Ohio — where if a company goes bankrupt or out of business the gift card ends up being useless.
Some states have a five year expiration rule on gift cards while some states like California generally do not have an expiration date (with some exceptions). In 2010, a federal statue made it mandatory for any gift cards with expiration dates to have the dates clearly visible and valid for no less than five years.
Dish's purchase of the remaining Blockbuster assets for $320 million is expected to close this Thursday, April 21.
Read the Dallas Morning News article. Read the 10tv.com article.