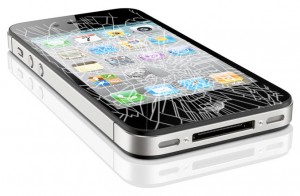 eBay has raised the amount of money it will pay for your broken or used Apple iPad, iPhone, and iPod for the rest of April in celebration of Earth Month. Up to $150 for broken iPads, $100 for iPhones, and $50 for iPods will be offered through eBay's Instant Sale program, which normally pays limited cash for trade-ins. The company will also offer a $5 gift card and matching $5 contribution to Global Green USA.
We checked out cash value on a couple Apple devices. A 32GB iPhone 3GS that is working with minor scratches and no water damage or broken parts will fetch $191.40. The same model in non-working and poor condition will give you $35.25 in cash — not bad for a broken phone.
A functional 8GB 3rd generation iPod Touch in good condition (with minor scratches) will get you $46 in return. The same model in non-functional but not physically broken condition (for a limited time under the Earth Month promotion) will get you $15. A unit that is beyond repair will qualify for free recycling but no cash back.
The Instant Sale program was launched in October 2010 as part of eBay's sustainability efforts to prevent more electronics devices from ending up in landfills. Check eBay's Infographic which shows estimated environmental impact and carbon savings from recycling Apple devices rather than throwing them away.