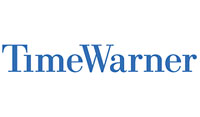 Can you picture a whole family crowded around a 3D TV with 3D glasses, eggnog, and reindeer sweaters? We just had to relay this announcement that Time Warner Cable will be broadcasting a 3D Yule Log for the Holidays. Has 3D jumped the shark? The Yule Log will be available in SD, HD and in 3D as part of TMC's holiday On Demand lineup which also includes titles such as 'Elf', 'A Christmas Story', 'Love Actually', and 'National Lampoon's Christmas Vacation.'
Along with the Yule Log, two other seasonal 3D images will be available for display including snow fall and a snow man. The standard definition version is available on the Free Movies On Demand channel, and the HD and 3D versions are available on the HD Showcase On Demand channel.
Free holiday music is also on the Music Choice Sounds of the Seasons channel.