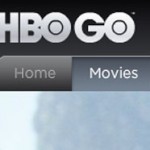 AT&T U-verse customers who subscribe to HBO and CINEMAX can now watch programming from the premium networks streaming online via HBOGO.com and MAXGO.com. Subscribers get full access to over 1,200 hours of content including HBO original series, sports, documentaries, and movies. From CINEMAX subscribers will get blockbuster, indie and cult favorite movies as well as the MAX After Dark series.
The unlimited streaming content (available in HD quality) is now available on multiple platforms that include U-verse TV, U-verse Online, U-verse TV on Xbox 360, and several smartphones compatible with U-verse Mobile. You can access the websites using your U-verse TV log-in ID and password.
"This latest U-verse enhancement is just one more way we're giving U-verse TV customers access to hit TV shows in more places — whether that's on their big screen HDTV, downloaded to their smartphone with U-verse Mobile, or one of the more than 130,000 titles at U-verse Online," said Dan York, president of content, AT&T.