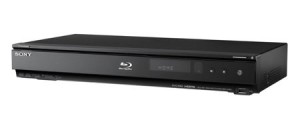 Buying a Blu-ray Disc player for the first time? Here's some advice on which model to pick. First off, try to buy a Blu-ray player that is fairly new. If you happen to find a steal on an old BD player like the Sony BDP-S550 you'll find that the disc load time may seem like an eternity. Stick with models from 2009 or newer and you'll be much happier with load time and other features mentioned below.
Something else to look for is Profile 2.0 support. You'll want to make sure you can access all the goodies packaged with Blu-ray Disc titles. Profile 2.0 adds more local storage capability (1GB from 256MB in Profile 1.1) because of its ability to load internet content via BD-Live. Bonus View (found in Profile 1.1 BD players) adds content features but doesn't use internet connectivity for content but rather firmware updates. When connected, BD-Live will do automatic firmware updates, download additional disc content, chat, and other fun online activities.
As far as video, all Blu-ray players are 1080p resolution and will upscale standard DVDs. You should also look for 24 frames per second playback, and support for AVCHD-format discs (x.v.Color output) which outputs more colors than the RGB standard.
Also, make sure the player has the audio capabilities you want. Most Blu-ray Discs include DTS-HD Master Audio 5.1 but some may also include 7.1 channel audio.
Another feature to consider is whether or not you will invest in 3D. There are many new affordable 3D Blu-ray players out there and they will also play your 2D Blu-ray discs. If you plan on getting a 3D TV in the future you may want to look at 3D-ready models to avoid having to purchase another player. When connected, BD-Live will do automatic firmware updates, download additional disc content, chat, and other fun online activities.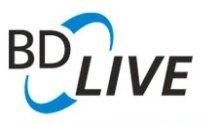 What about brand? Sony, Samsung, LG, Toshiba, Panasonic, Pioneer, Onkyo, Magnavox, the list goes on. Some folks like to keep their equipment consistent in brand. Meaning, if you have a Sony TV you buy a Sony BD player. But there really aren't any good reasons to keep them the same brand (unless you're talking 3d). BD players play the content and the TV displays the content. The only thing you may consider when choosing between a well-known brand and a lesser known-brand (if it has all the features you want) is how quickly firmware updates will be available and what apps become available for the player over time. A bigger brand like Samsung will most likely have firmware updates readily available and will also have more apps to choose from.
Lastly, consider a wireless model. A Wi-Fi equipped Blu-ray player may make a world of difference if you are trying to use streaming services such as Netflix and website internet apps like Facebook on your TV. Let's face it, Netflix and other streaming services such as HULU, VUDU and Blockbuster are the future of movie watching. Although streaming content can't beat the quality of a perfectly formatted 1080p Blu-ray Disc, it sure is more practical. If you've already got an ethernet connection running near your home theater, you may as well save your money on a WiFi-ready player and spend it on some Blu-ray Discs.
Shop for Blu-ray players at Amazon.com.