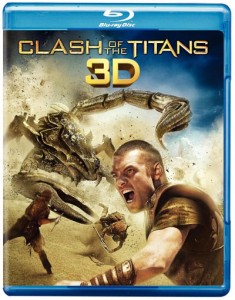 It's a big week for 3D enthusiasts! Finally, some 3D Blu-ray titles hit the shelves to satisfy your craving for more 3D content. Check out this lineup: The Polar Express 3D, Clash of the Titans 3D, Disney's A Christmas Carol 3D, IMAX: Space Station 3D, Open Season 3D, IMAX: Under the Sea 3D, IMAX: Deep Sea 3D, Cats & Dogs: The Revenge of Kitty Galore 3D, and The Official 2010 FIFA World Cup Film 3D.
Most of the titles are priced between $23 and $33 (list priced between $39 and $49). By the way, all the 3D releases include 2D Blu-ray versions in case you are thinking about getting a 3D TV in the future. Some titles even include a DVD and Digital Copy for your PC or mobile device. Click here
to see all Blu-ray 3D releases this today.
Let's not forget about 2D titles hitting the shelves today. Notable releases on Blu-ray in 2D today include Avatar Three-Disc Extended Collector's Edition, The Last Airbender, Disney's A Christmas Carol, and The Night of the Hunter (The Criterion Collection).