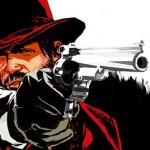 "The Undead Nightmare Pack" for Red Dead Redemption is now available and includes brand a new single-player campaign and new multiplayer mode, as well as new gameplay mechanics, weapons, undead animals and mythical creatures. In the game, John Marston tries to find a cure for the infectious undead plague spreading across the frontier.
The add-on lists for $9.99 on the PlayStation Store. Sony is offering the add-on for $7.99 for PlayStation Plus members until Nov. 1. On the Xbox Live Marketplace the pack is regularly priced at 800 Microsoft Tokens, but you might be eligible get some refunded tokens if you've spent a certain amount this month.
Total file size of the add-on is 1.4GB. You need a copy of Red Dead Redemption in order to play this add-on pack.
Other add-ons for Red Dead Redemption include the "Outlaws to the End Co-Op Pack," "Hunting & Trading Outfits Pack," "Liars and Cheats Pack," and "Legends and Killers Pack."