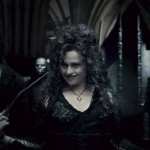 Prime Focus will convert last two Harry Potter films to 3D for Blu-ray Disc release.
Although Warner Bros. announced recently the newest Harry Potter movie Harry Potter and the Deathly Hallows – Part 1 will not make it as a 3D theatrical release, the studio says it will convert two previous Harry Potter movies into 3D for Blu-ray Disc release.
Harry Potter and the Order of the Phoenix (2007) and Harry Potter and the Half-Blood Prince (2009) will be converted to 3D on Blu-ray disc by entertainment services group Prime Focus, that according to Variety.
Don't hold your breath, however. Although work has apparently already started on 'Half-Blood Prince,' director David Yates is still in post-production for 'Deathly Hallows' and won't focus on older title conversions to 3D Blu-ray until 2011.