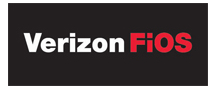 Verizon has announced they will produce and broadcast the first NFL game in 3D for a limited audience who subscribe to FiOS TV. The pre-season game between the New York Giants and the New England Patriots (who met up in Superbowl XLII) will broadcast in 3D for FiOS customers in parts of New York, New Jersey, Massachusetts and Rhode Island.
The Sept. 2 NFL game will take place at New Meadowlands Stadium in New Jersey, with 3D coverage starting at 6:45 p.m on Verizon FiOS1 which can be found on FiOS Channel 834. Pre-game, half-time and post-game shows will all be presented in 3D.
Specific coverage areas include New York City, Long Island, Westchester and Rockland counties, northern New Jersey, Mercer County, N.J., Massachusetts and Rhode Island.
"This is the next major step in our development of 3D experiences for our FiOS TV customers," said Terry Denson, vice president of content strategy and acquisition for Verizon.
"The Giants are excited to host the first 3D broadcast of an NFL Game in our new stadium," said Giants Chief Marketing Officer Mike Stevens.
FiOS customers must have a 3D television set, 3D glasses, and HD service plan to view the 3D broadcast.