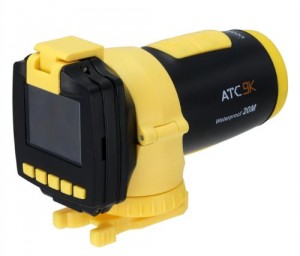 Scuba diving, parachuting, extreme sports — this is an HD camera that can take some bumps as well as be used underwater. Oregon Scientific's ATC9K all-terrain video camera shoots up to 60 frames-per-second at 1080p with a 130 degree field of view. The camera also captures 5MP still photo. Outdoor enthusiasts will also be interested to know an optional GPS plug-in for the camera which ties into Google Maps or Google Earth during playback will be available in October. The ATC9K retails for $299.
Oregon Scientific is also running a contest for a winning outdoor video. More info can be found at
www2.oregonscientific.com
.