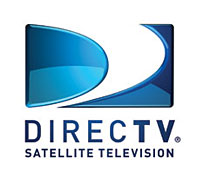 We thought we would update you with DirecTV's latest additions to their HD channel lineup. For California residents, there are a couple regional additions which include CSN Bay Area HD and CSN California HD (Comcast SportsNet). And, in Florida, FS Florida HD (Fox Sports Network) has been added.
Two more 3D channels have been added (in addition to ESPN 3D). 1 DIRECTV Cinema 3D and n3D are, of course, high-definition channels but require a 3D setup including capable receiver, 3D TV and 3D glasses.
DIRECTV Cinema HD channels are pay-per-view channels that are normally $5.99 per high-definition title. Movies are available day-and-date with DVD releases and start every 30-minutes.
DirecTV also has a few part-time HD channels which include: ESPN 3D, FS Cincinnati HD, and FS Ohio HD.
Below is a list of 14 additional high-definition channels now available on DirecTV.
Encore East HD
Hallmark Channel HD
HBO2 East HD
HBO Zone HD
Lifetime HD
n3D
Showtime Beyond HD
Showtime Next HD
Showtime Women HD
Starz Cinema HD
CSN Bay Area HD
CSN California HD
FS Florida HD
1 DIRECTV Cinema 3D
Here is a full list of HD channels on DirecTV.