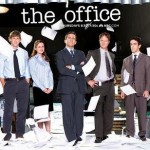 Here's a list of tonight's primetime broadcast HD programs from the major networks. Most of the networks listed (except ABC) are running new episodes including "Damage Control" Survivor: Samoa (CBS), "Appendicitement" CSI (CBS), and "Grey Matters" Fringe (FOX). Special holiday episodes tonight include "Secret Santa" The Office (NBC), "The Goop on the Girl" Bones (FOX), and another "Secret Santa" titled episode on 30 Rock (NBC).
CBS
8:00 PM Survivor: Samoa New
9:00 PM CSI: Crime Scene Investigation New
10:00 PM The Mentalist New
11:00 PM Local News
11:35 PM Late Show with David Letterman New
12:37 AM The Late Late Show with Craig Ferguson New
NBC
8:00 PM Community New
8:30 PM Parks And Recreation New
9:00 PM The Office New
9:30 PM 30 Rock SEASON 4 New
10:00 PM The Jay Leno Show New
11:00 PM Local News
11:34 PM The Tonight Show With Conan O'Brien New
12:37 AM Late Night With Jimmy Fallon New
ABC
8:00 Flash Forward Repeat
9:00 Grey's Anatomy Repeat
10:00 PM Private Practice Repeat
11:00 PM Local News
12:06 AM Jimmy Kimmel Live New
FOX
8:00 PM Bones New
9:00 PM Fringe New
10:00 PM News at 10
11:00 The Office Repeat
HD programming courtesy TitanTV.