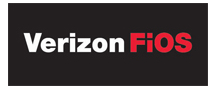 Verizon will launch three new additional channels this week from World TV that include Korean, Mandarin and Greek language programming. Verizon says they now offer 35 international channels (although their website says 60), in 20 different languages through their fiber-optic FiOS TV service.
As with all international channels hosted by Verizon, they are currently only available in standard-definition. The new international channels are:
YTN (channel 1761), the CNN news channel of Korea, which joins a new Korean package that also includes MBC (channel 1760) for $24.99 per month.
Phoenix North America (channel 1797), a Mandarin channel offering news and entertainment, including programs like "Phoenix North America News" and "Experience America"; the channel joins CCTV4 (channel 1795) and CTI (channel 1796) in a new Chinese Mandarin package for $15.99 per month.
Antenna (channel 1789), FiOS TV's first Greek channel, featuring comedies, dramas, news, current affairs programs, game shows, entertainment programming and more for $14.99 per month.
World TV signed an agreement with Verizon last year to distribute top-tier international channels. GlobeCast World TV is a division of GlobeCast, owned by France Telecom. World TV was launched in 2007 and can be found on Intelsat 905 satellite.