Last year at this time there were a few cheap Blu-ray players out there for around $150. But they were generic brands – you know the kind that probably work decent but you don't brag to your friends about. Well this year there are several brand name models, even some with streaming capabilities, that are hard to pass up given the recent price drops.
In this article we focus on 10 models that range around $150. All of the players listed are 1080p, featuring BD Live and upconverting DVD capabilities. We've listed BD players from Sony, Samsung, Philips, LG and even former rival Toshiba. (Did you forget they took the blue plunge this year?)
So if you're still bitter about blowing $400 on an HD DVD player, or have been waiting patiently for Blu-ray prices to drop, this may be your cue. Below are 10 Blu-ray players listed in order by current price on Amazon.
Full HD 1080p output
BD Live and BonusView
PHL Reference Chroma Processor Plu
24p cinema mode
7.1ch lossless audio decode and bit-stream output
VIERA Link
Reg. $199 | Sale: $129.71 (when added to cart) | Buy
Full HD 1080p output
Cinema mode at 24 or 60 frames per second
7.1 channel audio with Dolby Digital Plus & TrueHD & dts-HD
Audio Discrete 7.1 channel output
Reg. $199 | Sale: $129.99 (when added to cart) | Buy
Full HD 1080p output
1.1 Profile with Bonus View
Dolby Digital Plus, Dolby true HD
PIP with Sound
Deepcolor Processing
Reg. $199 | Sale: $109.95 | Buy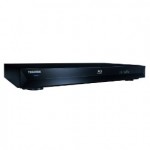 Full HD 1080p/24 fps video output
BD-Live
AVCHD Playback
REGZA-LINK (HDMI-CEC)
Reg. $199 | Sale: $116.13 | Buy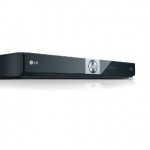 Full HD 1080p output
Cinema mode at 24 or 60 fps
NetCast for YouTube
BD-P NetFlix HD BD live
7.1 channels audio w/Dolby Digital Plus & TrueHD & dts-HD
Reg. $249 | Sale: $150.65 | Buy
Full 1080p output
Stream Netflix movies and Pandora music
BD-Live support
Dolby TrueHD/DTS-HD MA audio
Reg: $199 | Sale: $149 | Buy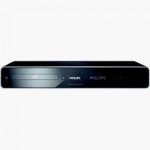 Full HD 1080p output
DivX playback
BD Live ready
CD and DVD
Reg: $199 | Sale: $149.98 | Buy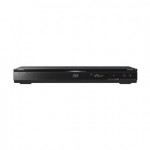 Full HD 1080p output
BD Live capable
24p True Cinema – 24 fps (frames per second)
Dolby TrueHD and DTS-HD
Reg: $199 | Sale: $110.96 | Buy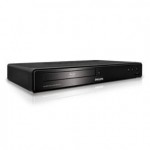 Full HD 1080p output
BD Live
Digital audio out plus 5.1 / 7.1 sound
SD Card slot
Reg: $179.99 | Buy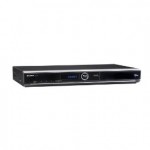 Full HD 1080p output
BD-Live capable
AQUOS Pure Mode for high picture quality
Dolby TrueHD/Dolby Digital Plus/
Reg: $249 | Sale: $151.99 (when added to cart) | Buy
(Please note "when added to cart" prices may vary. Prices listed are as of the publishing of this article.)