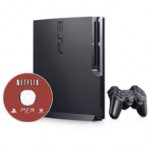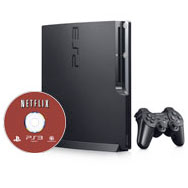 Netflix is officially ready to roll on Playstation 3 systems, and the partners are offering a free two-week trial which includes both home delivery and streaming services. But two weeks seems a bit stingy don't you think? I guess you don't gain any advantage being a PSN member, as this is the same offer any new Netflix member gets.
However, the two weeks will give you an idea of how the service works. And, you can try any of the three plans which allow 1, 2 or 3 DVD rentals at a time. Here's the catch though. If you want Blu-ray Discs you'll have to add $2.00 to whichever service plan you pick once you sign up to become a member. You'll be billed the additional $2 after the two week trial.
For streaming content you get all their movies and TV shows, whether standard or high-definition, for the same price price. Right now about 30% of Netflix's library is considered hi-def at 720p. The rest is 480p.
If you are a Playstation Network member you may have already received an email invitation. Once you sign-up Netflix will deliver the streaming disc for your PS3 within about 1 business day. Inserting the disc will allow you to stream movies instantly from Netflix.
The free Netflix trial is offered to new members and certain former members only. If you don't like the service be sure to drop it within the two week trial period.
[HTML1]