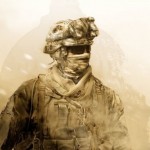 Retailers are preparing for midnight sales of Call of Duty: Modern Warfare 2 on Tuesday, Nov. 10. It seems fans have been waiting for the sequel to Modern Warfare ever since its release in 2007. Well, how could you not like this game? BestBuy, GameStop, and Walmart are among the stores who will be open as the clock strikes midnight.
Big-box store Best Buy won't have any midnight competition now that Circuit City has dissolved. The store will open at midnight and offer a $10 gift card for Reward Zone Gamer's Club members, as well as other giveaways depending on location. Here is a link to find participating stores.
Walmart is getting in on the fun. The store is giving the first 20 customers at participating 24-hour locations Modern Warfare 2 game covers autographed by the Infinity Ward developers. To find a participating store near you enter your zip code on this page. Walmart is offering a $20 gift card to those who purchase the game online. Not a bad deal considering you'll basically get Modern Warfare 2 for $39.
GameStop will also be opening stores for midnight sales. Here is a list of their participating locations. It doesn't appear they are offering any in-store incentives. However, they have been running their "Surprize Attack Sweepstakes" for customers who pre-order the game.
If you want to avoid the mad rush to the stores you can always pre-order Call of Duty: Modern Warfare 2
on Amazon.